Plus & Minus
Accounting Software
COmprehensive. Innovative. simple. 
Accounting software designed with generational compatibility to save your business time and money
Contact us for a step-by-step demo of a sample company that matches your business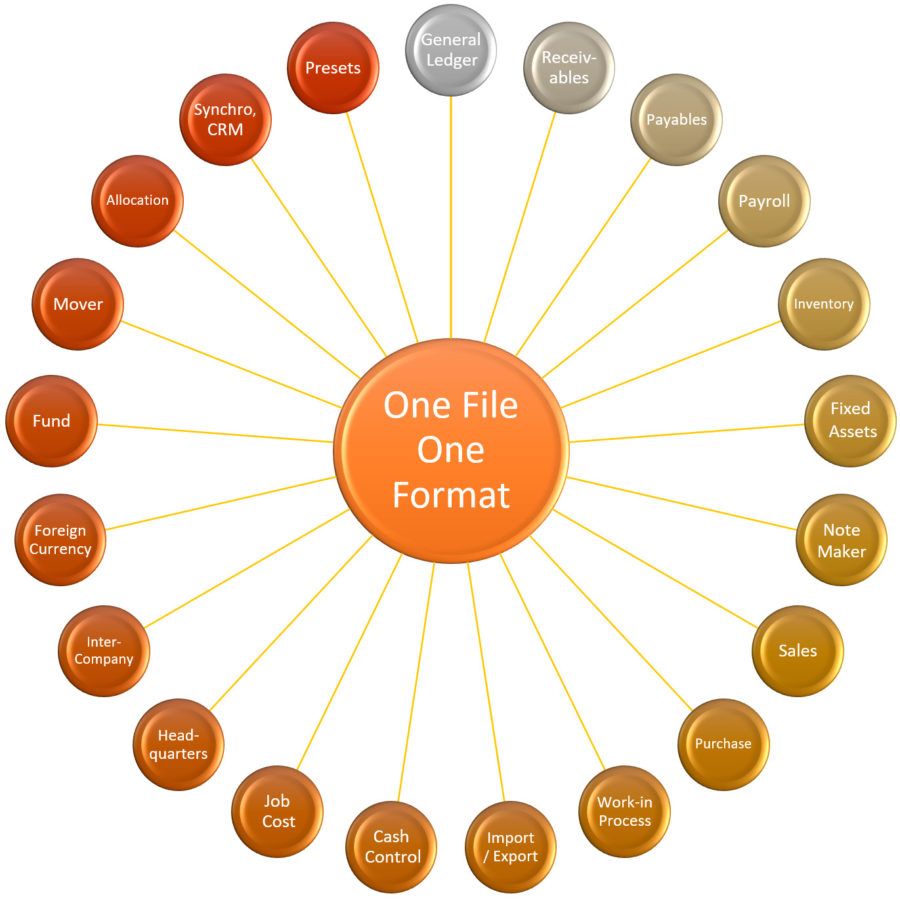 Real-time, single-file accounting software
Learn why our unique single-file design helps businesses improve efficiency
Veteran Owned Business
Plus & Minus is loaded with features
Create the complexity you need to run your business. With an existing chart of accounts, we can have you up and running within an hour.

Accounts Receivable allows you to keep close track of all sales and incoming payments from customers.

In the Accounts Payable, you track all purchases and outgoing expenditures to vendors.

Plus & Minus has tools that look into the future to project cash receipts and disbursements.

Our inventory system was designed using Gordon Graham's "Distribution Inventory Management" and allows you to track items from receipt to issue, and track their storage and transport.

Sales Doc Writers are used to handle inventory, retail, service, draws, and rental sales.


Purchase Doc Writers handle the complete purchase cycle: quote, order, receive, invoice, or inventory transfers.
Testimonials
Early in my career I once worked for a company using Plus & Minus that was purchased by a global company. I ended up travelling around the world installing various ERP and accounting software systems for industry leading companies. Over time, I realized the power in Plus Minus compared to these behemoth business systems. The one format design forces a discipline making it simple, powerful, and reliable: a standard the more expensive software products cannot achieve with their multi-format designs. The common thread that held all these large software systems was their complexity, lack of reliability and the big-ticket expense we had to pay just to get things to work correctly for the customer. With Plus & Minus, you have power in the simplicity of this software and I continue to be astonished at its affordability. It just works!
The system is built to control and monitor entries. It has the capability of doing payrolls, inventory, billings, etc as part of one purchase software system. No need to buy or install separate modules. One of the aspectsI appreciate is data is secured and you never close a year you but open new years and the detail entries remain as long you want or need to be kept. I have used the software for many years and i have had to reconstruct prior years and was able to because the entries were still visible. Another aspect of the software i appreciate is that you need to make a correction, the system requires you to do a correcting entry in lieu of changing an original entry.
Other software that I used is like a sinking ship. I have been in the accounting field for more than forty years, and I've had the opportunity to work with not only Plus & Minus, but also SAP, MAPICS, and QuickBooks throughout my career. Plus & Minus has been, by far, the easiest software to use because of its ability to do multiple transactions in the same window, making the transition from sales, purchasing, and work-in-process seamless. Their single file makes data entry quick and effortless and allows for infinite reporting versatility.
I have used Plus & Minus for many years. Easy to learn. For a construction company, like ours- it gives me all the job cost and financial info I need. I have used many different accounting softwares in the 32 years I have been at this company and I see no reason to ever change. Last year we tried going on the QuickBooks—-no comparison. We continued on using Plus & Minus. I cannot give you anything negative about this software. The support team for this software is amazing.